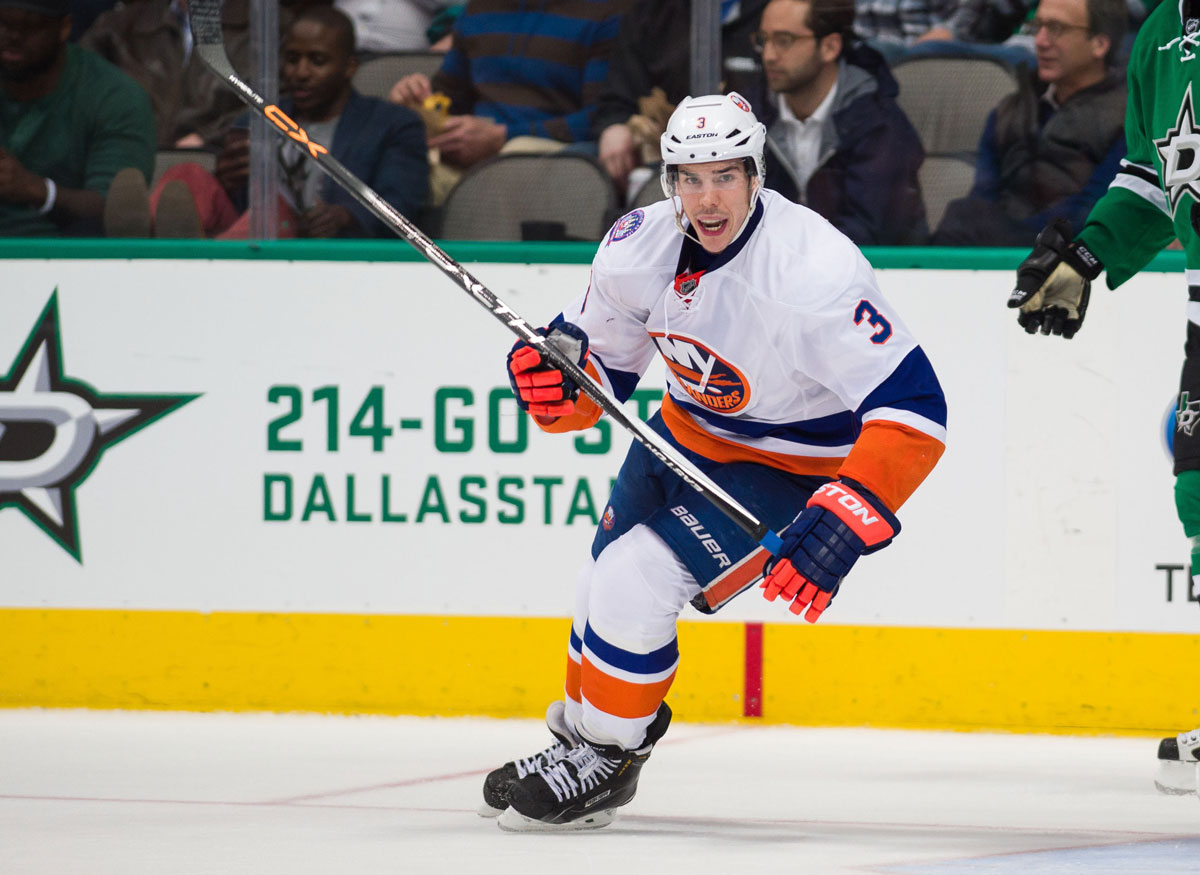 Underrated defenseman Travis Hamonic has requested a trade from the New York Islanders. With the support of General Manager Garth Snow, and team captain John Tavares, Hamonic stated personal reasons as his reason. Hamonic is a 25 years old, and is in the third year of a seven-year contract. The contract pays him $3,857,142 dollars a season. Which is a steal for the consistency you receive from Hamonic.
"The root of all this is a personal family matter of mine that I hold dear to my heart," Hamonic said via the Islanders' official team website. "It has nothing to do with the organization or how I've been treated here for six years of playing and another two or three since I was drafted. I've honestly been treated like gold from the start."
"Just explaining what was going on was one of the more difficult conversations I think I've had in my life," Hamonic said. "It certainly wasn't easy, but they've been there for me for many years now, different situations in my life and my career. They've certainly been there this far."
"I don't want to handcuff the team by any means," Hamonic said. "Garth has a job to do, and I completely understand that and I respect this process. I think I respect Garth tremendously, not just as a general manager but as a person as well. I think maybe in this business people overlook some of those things. He's going to do what he feels is best for the organization, and I've said that from the start that I signed here and I love it here. I really enjoy my teammates. Whatever Garth feels is best, it's not going to bother me. I'm ready to play here and battle hard and go to war every night. It hasn't been an issue for me so far this season. I continue to try to work hard and win here. That's our goal, and one thing I can guarantee and promise is its not going change how I play on the ice."
"If you think Garth is just going to turn around and trade a guy, it's not happening," Capuano said. "It's going to happen if the deal is right. Travis has got a great contract as we know. He's a top-pairing defenseman in this League. He means the world to me and this hockey club. I've been around him a long time. If the right deal comes along, it comes along. For [the story] to break, it doesn't put any added pressure on our general manager. If anything, it'll probably make it tougher."
His contract looks to be a very easy contract to move for the Islanders, but now their hands are tied on the move. I am positive teams will be very interested in Hamonic, but what will they be willing to give up. Here are some trade scenarios:
Winnipeg is very close to home for Hamonic and may be his destination of choice. The Jets first would have to decide if they are going to let Dustin Byfuglien go or not. If they let him go they will have room for Hamonic financially, and a roster spot. The Islanders have made it clear that they want NHL players in return, not prospects. Andrew Ladd may also be a player they would be willing to let go. He is also in his last year of a contract, but word is the Jets are very close to resigning him.
Scenario – Hamonic/Mid-Prospect to Winnipeg for Byfuglien
Scenario – Hamonic/Prospect to Winnipeg for Ladd
Scenario – Hamonic to Winnipeg for Pardy/Mid-Prospect
Calgary may also be a likely trade option. The Flames are looking to shake up their lineup, and pending UFA Kris Russell is still unsigned. The 28 year old is in the final year of a contract that paid him $2.6 million. The Flames would hate to lose Russell. He is an amazing shot blocker, but if they could replace him with a solid defenseman such as Hamonic they would. Another Flame that is on the trading block is veteran Dennis Wideman.
Scenario – Hamonic/Low-Prospect to Calgary for Russell
Scenario – Hamonic to Calgary for Wideman/Mid-Prospect
The team probably the most desperate to get Homonic is Edmonton. The question is what would they be willing to give up? Talk around the league is that they would be willing to give up Nail Yakupov for the right deal and even Jordan Eberle. The Oilers really need a solid defenseman, and will definitely be talking with the Islanders.
Scenario – Hamonic/Mid-Prospect to Edmonton for Yakupov
Scenario/Blockbuster – Hamonic/Okposo to Edmonton for Eberle
Scenario – Hamonic to Edmonton for Karpikoski/Low-Prospect
Vancouver is pretty full on defense and really does not have a lot of assets that the Islanders would want. They have prospects, but the Islanders want current players. Radam Vrbata and Dan Hamhuis would be available, but are probably not what the Islanders are looking for.
The Minnesota Wild would probably be interested, but cap space may be difficult. Matt Dumba will be a RFA at seasons end, and will be in line for a big pay raise. The Wild may be in the mix on this, but probably not a main player.
Whoever lands Hamonic will be getting a very steady defenseman, and a great team player. Hamonic has put the Islanders in a difficult situation, but at least numerous teams are looking for a right handed defenseman. There will be some takers, and the Islanders may just make out okay on this one. I just wonder if they would have got more if they had kept this a secret and tried to move him. Just don't understand how going public will help this matter.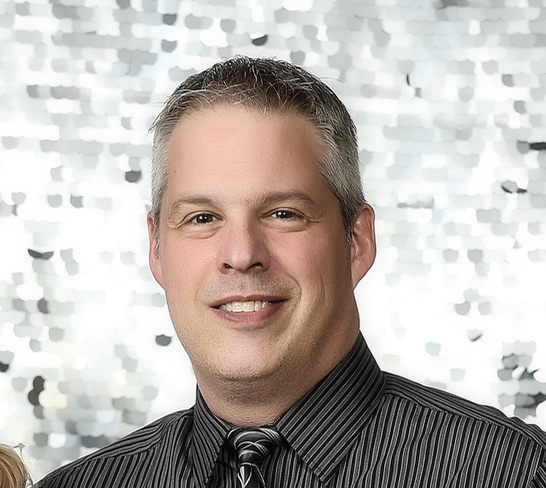 Brad Burud the owner/editor of the Inside Edge Hockey News. I am a huge fan of hockey, from youth hockey, to junior hockey, and of course professional hockey. I have played, coached, worked as statistician, and watched hockey all of my life. Hockey is not just a game, it is a lifestyle and family. The game of hockey is great! It can bring you nights of great enjoyment. It also brings nights where you feel like your team will never win. I am proud to be a journalist for the greatest game in the world. I have a degree in Business Administration, Psychology from Minot State University. I also have a Hockey General Manager and Scouting, and Sports Communications/Journalism degree from Sports Management Worldwide. I am also a member of the Sports Executives Association. Most of all I am a fan. Hockey is a huge part of my life and my families life.