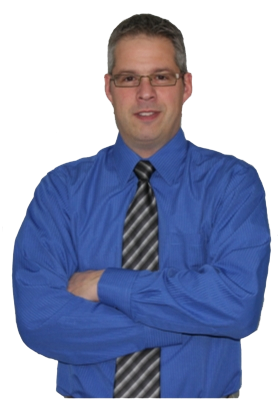 Founded in 2010, the Inside Edge Hockey News started as a blog project.  I loved hockey and quite honestly was full of opinions and thoughts that I wanted to express.  The blog continued to grow over the years and grew from a hobby to a little more than that.  After numerous NHL events and literally hundreds of blog articles Inside Edge Hockey News started doing podcasts.  As the years went on the blog articles were taken over by podcasts.  In 2021, Inside Edge Hockey News became Inside Edge Hockey Media Group.  A National Hockey League podcast production company.  Featuring two top end hockey podcasts, THE DEBATE Hockey Podcast and Flames Unfiltered.  The Inside Edge Hockey Media Group is a credentialed National Hockey League media member.  All topics related to hockey are fair game, but the focus is on the National Hockey League.  This is an exciting, and often controversial approach to the great game of hockey.
I am Brad Burud the owner of the Inside Edge Hockey Media Group.  I am a huge fan of hockey, from youth hockey, to junior hockey, and of course professional hockey.  I have played, coached, worked as statistician, work as television/radio color commentator and have watched hockey all my life.  Hockey is not just a game.  It is a lifestyle, a way of life, and most importantly a tight knit family.  The game of hockey is great!  It can bring you nights of great enjoyment.  It also brings nights where you feel like your team will never win.  I am proud to be a media member for the greatest game in the world.  I have a degree in Business Administration, and Psychology from Minot State University, North Dakota.  I also have a Hockey General Manager and Scouting, and Sports Communications/Journalism degree from Sports Management Worldwide.  I am also a member of the Sports Executives Association.  Most of all I am a fan.  Hockey is a huge part of my life, and my family's life.  I have a great wife (Charlsie) who is a real estate agent and funeral assistant.  We are blessed with three great children (Jagger-17) who is a baseball player and enjoys hunting and fishing, (Kenadee-14) is our golfer, and hockey fan.  We also have a crazy fun eight-year-old girl (Laikyn) who loves watching and talking hockey with me. She has been talking about playing hockey next year.  Hockey has been an important aspect of our family. It continues to teach us a lot about life and has created many family memories for us.
I thank you for checking out the Inside Edge Hockey Media Group.  We hope that you enjoy, or productions and I encourage you to check back frequently.  I appreciate and welcome any ideas or insight. Please just shoot me an email.  Always enjoy talking hockey, with hockey people…
Now sit back turn on the game and enjoy!!
Brad Burud    –    Inside Edge Hockey Media Group