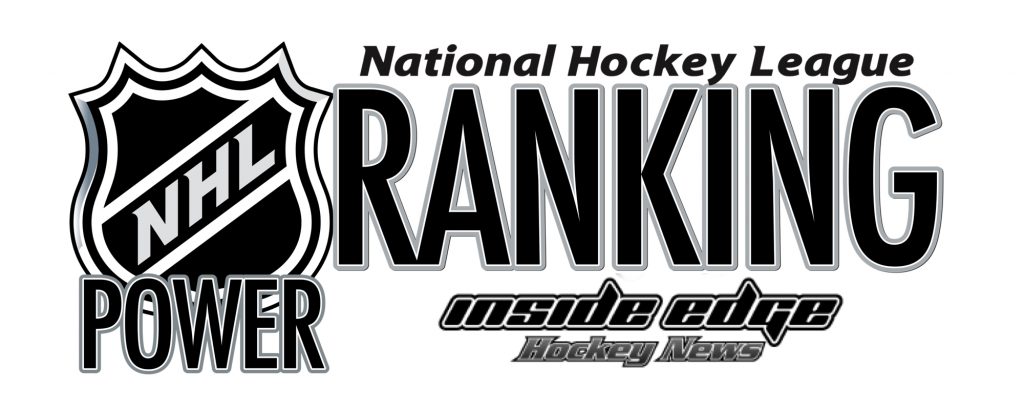 2021 – April 20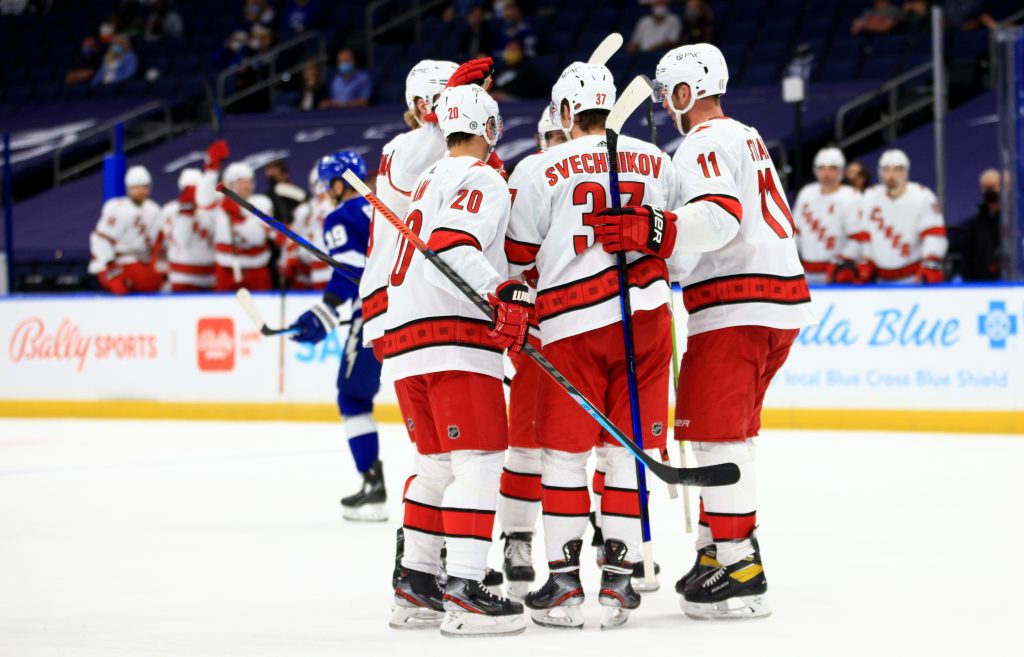 Are the Canes Cup Contenders?
The NHL season is quickly coming to an end and the playoff races are heating up.  The Carolina Hurricanes are making a push….a very strong push.  Points in their last eight games have vaulted them up three spots into the top five.  Other teams moving up are the Vegas Golden Knights.  Eight wins in their past ten games has them in the #1 rank position.  Boston and Nashville are two other teams headed in the right direction.  Teams dropping at the wrong time are Montreal and St. Louis.  Both of these teams have won just three of their past ten games.  The races will be entertaining.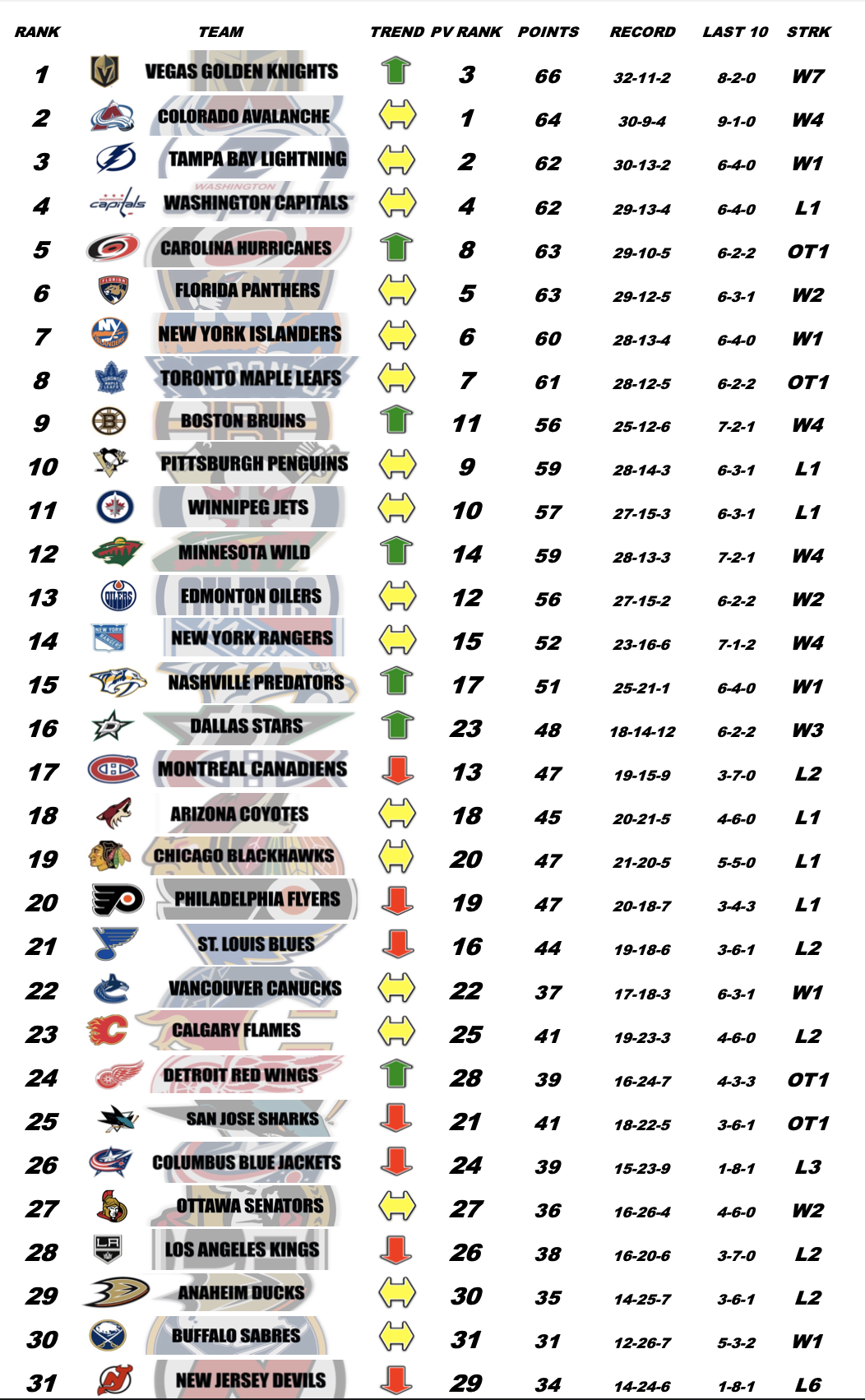 National Hockey League news and information website. Hockey news website/blog that covers the National Hockey League – offers a sometimes controversial but always entertaining approach to the great game of hockey.