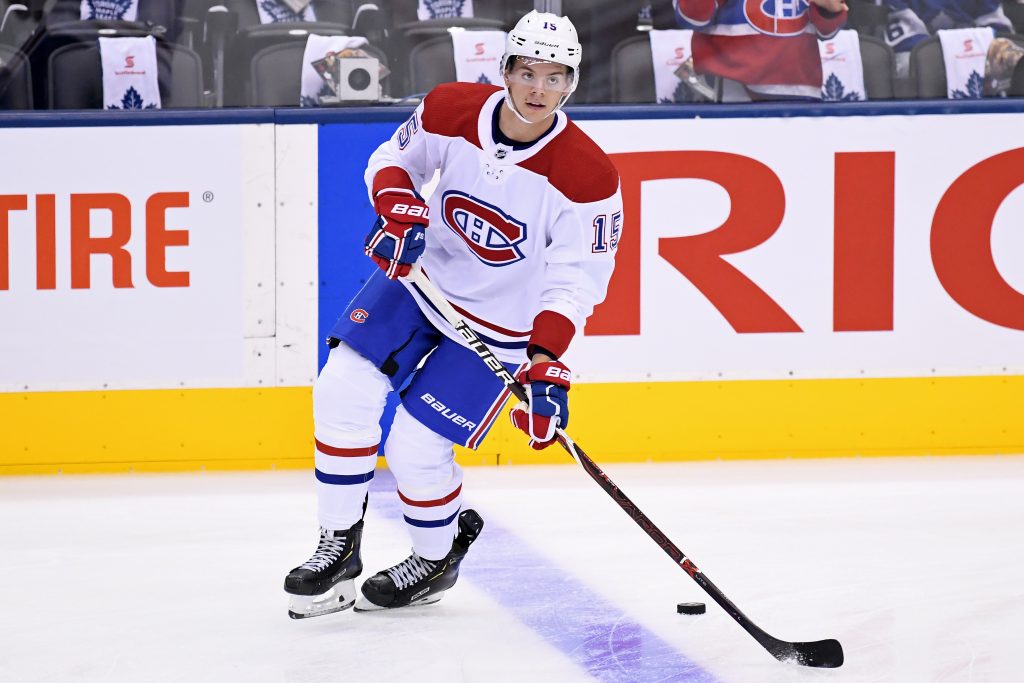 Night one of the National Hockey League season definitely taught us that youth reigns supreme. Jesperi Kotkaniemi of the Montreal Canadiens impressed in a Canadiens versus Maple Leafs that was a great game. The 3rd pick of last years NHL draft is also the only 2000 born player to play in any of the four major professional sports. The Canadiens have needed a number one center for years and they just might have their guy. His one assist might not be too flashy on the score sheet, but his smart play offensively and defensively sure impressed me. Another super rookie is definitely Elias Pettersson. His first NHL goal on Wednesday night was awesome……plain awesome. This guy is for real. He added an assist in a 5-2 Canucks opening night victory.

– The Vancouver Canucks proved to me that they hard work pays off. Worked their asses off against Calgary at home opening night and earned the 2 points.
– So much for the Stanley Cup hangover — Caps rip off 7 and pound Bruins.
– Brad Marchand is still a little puke. Yes, Eller was out of line in the celebration, but how about you settle it on the scoreboard. As far as I am concerned Marchand is just damn lucky that Tom Wilson is suspended.

– Fans and Media put way too much into the first game of the year. It is 1 out of 82…Fans in Calgary and San Jose are freaking. It is crazy – calm down.
– John Gibson is a good goalie, very good. Another guy that is good is Jaroslav Halak. Mark my word…. he will push Tuukka Rask out of the crease this year in Boston.
– Patrick Laine is a straight up sniper
– I liked Dallas performance against Arizona. It was strong defensively and this is just what the doctor ordered in big D.
– The Golden Knights ride this year will not be easy. They are marked men, and night one proved that. Don't worry Vegas they are still good.
– Revenge or no revenge…. Should Calgary send Dalton Prout out on Saturday night to settle the score with Erik Gudbranson. Gudbranson delivered a questionable late hit to young speedster Dillion Dube on his first NHL shift. The result was just a two-minute penalty. Then Calgary defenseman Travis Hamonic fought Gudbranson. The overmatched Hamonic ended up with a broken bone in his face…. Well now is the score settled or just beginning?