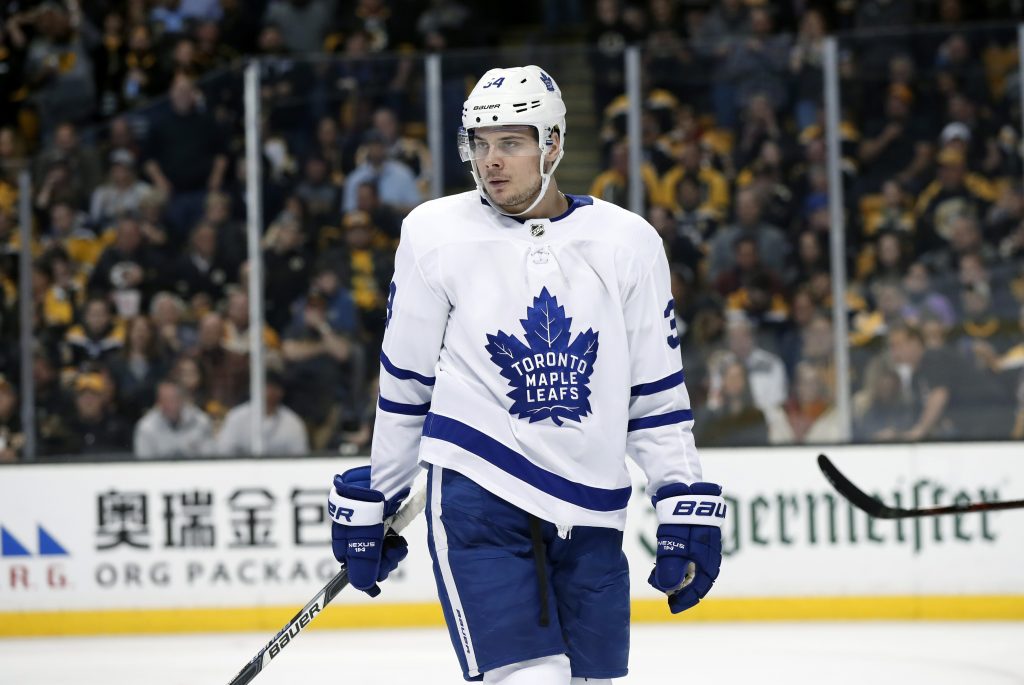 Hey, Leafs fans. Yes, your beloved John Tavares is going to put up monster numbers this season… for "the best team in the league" in your guy's eyes eh?! Articles from Sportsnet saying; "Tavares preseason debut has Leaf fans thinking Stanley Cup". But…. one problem here. The Leafs are not beating the Lighting in a seven game series. Especially with that defensive core…. (Jake Gardiner -5 in game 7 lol). Ya, sure the Leafs MIGHT win their first playoff series in 14 years…. 14 YEARS!! Leafs fans come talk to me when you win a playoff series. Until then silence.
Back-ing Out of Mo-Town
Henrik Zetterberg announced last week that he will not suit up for the season, and is retiring from the NHL due to his on going back issues. Zetterberg is in the top 5 in Detroit Red Wings all-time scoring. He ranks 5thin all-time scoring with 960 points, and 5thin goals with 327. I must say it is going to be a bit odd seeing the Red Wings without their captain in the lineup for the first time since 2002-03.
RFA Signings
Three of the Big RFA's are off the board. Josh Morrissey, Darnell Nurse, and Sam Rienhardt, all singed two-year bridge deals with their respectable teams.  Leaf forward William Nylander is still holding out and has yet to report to Leaf camp.  Leafs GM Kyle Dubas seems confident that the two sides can still get a long term deal done. I think the longer this drags out, its more reality that a 2-3 year bridge deal is the contract. Nylander had 61 points in 82 games last season.
Corey Perry
The Anaheim Ducks GM Bob Murray announced today that forward Corey Perry would miss 20 weeks, after undergoing knee surgery this morning. A big loss up front for the Ducks. With a lot of depth on the back end, does Murray call Dubas and trade a young defenceman for William Nylander??!
NHL Abroad
With the Calgary Flames and the Boston Bruins recently playing two preseason games in China. The NHL is set to play games in two more countries before the season starts. The Edmonton Oilers and New Jersey Devils will play each other in Germany and Switzerland. The two teams will then open up the regular season in Sweden. In November the Florida Panthers and Winnipeg Jets will play in Finland. Makes sense. Barkov, and Laine are both from there. I like the new Global Series that the NHL is doing. It expands our great league into other countries!
Preds D vs. Sharks D
With the addition of Erik Karlsson the San Jose Sharks have arguable the best defense core in the NHL with, Marc-Edourd Vlasic, Brent Burns, Erik Karlsson, and Brenden Dillion as their top four. The only team close to them in that regard is the Predators with, P.K. Subban, Ryan Ellis, Matias Ekholm, and Roman Josi. This is a tough call to make. If I had to pick a defense core I would say the Sharks pretty terrorizing to have to go up against Vlasic, Burns, and Karlsson just about every shift. The already stacked Western Conference got a lot better, and the east is still not even close. Going to be a fun battle in the Pacific Division this season!!